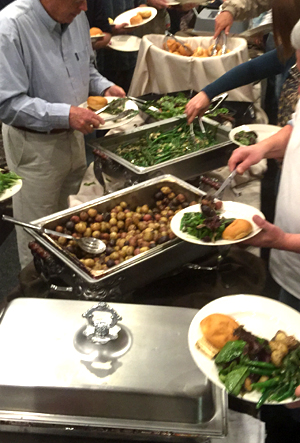 Since our business was founded 30 years ago, Zandonella Catering, LLC has been dedicated to providing excellent customer service and being the best catering company in the Bay area.
Below is a collection of testimonials we have received from a number of our customers after their experiences with us.
This is only a sample of the hundreds of accolades we have received over the years for our catering service.
---
Zandonella Catering has been providing exemplary catering services for ABC Supply events for the past five or longer years. No other business provides hospitality and quality quite like they do; there is never a second thought in who to call to feed our loyal customers and hardworking staff.
Renee S.,
Oakland
Read Nicole B.'s review of Zandonella Catering on Yelp
Their service, punctuality, and above all, the food was terrific. It was a pleasure working with them and I can't say enough about the entire event from scheduling to completion.
Darren K., Gen. Supt.,
Ghilotti Bros. Inc.
Read Matthew S.'s review of Zandonella Catering on Yelp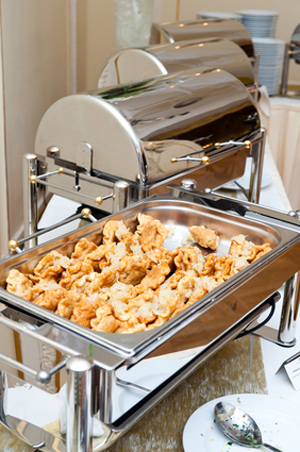 On behalf of my husband and I and our entire family, we wanted to send our sincerest gratitude for making our wedding day the most memorable day of our lives! From the very beginning, you made it a stress free and worry free event in every way!
Our guests continue to compliment on the exceptional food, beautiful set up and professionalism of you and your staff. Your hard work, dedication and commitment to quality in the food and in all aspects from start to finish were unbeatable by any other caterers we've worked with!
You were quick to accommodate any and all requests big and small. From food choices to set up and presentation, making it more than we could have imagined, all while staying within our budget.
Thank you for making it perfect in every way. We can't wait to plan our next event with you!
Stefanie A.,
Concord
Read Marifel B.'s review of Zandonella Catering on Yelp
Read Ruth R.'s review of Zandonella Catering on Yelp
My husband and I used Zandonella Catering for our wedding in October of 2014. They sit down with you to get an idea of what you want for your event, while also helping you with the smaller details from their experience and knowledge. The staff is very friendly yet professional and will enhance any event with their incredible food! Guests that attended our wedding still mention how incredible the meal was from Zandonella Catering. I have recommended them time and time again and would continue to do so. I personally recommend the champagne chicken!
Brittany K.,
Pleasant Hill
Read Irma W.'s review of Zandonella Catering on Yelp
Read Kitty O.'s review of Zandonella Catering on Yelp
Are you looking for a caterer to cook for your organization's Crab Feed? Look no further than Zandonella Catering! They have been providing the very best fresh, I did say Fresh not Frozen, Crab for Diablo FC's Crab Feed for over 10 years. Their menu of green salad, garlic bread, to penne pesto, and marinated crab has consistently received rave reviews.
Crab not your thing? Perhaps BBQ is. Try Zandonella Catering's mouthwatering beef tri-tip, teriyaki chicken breast, tricolored roasted potatoes, green beans, almandine green salad, buttered rolls, dessert of cookies & brownies and coffee & tea service. You will not regret it.
Their crew is personable, professional & organized folks who love to cook for those interested and appreciative of good cookin' for a reasonable price.
If you're in need of a caterer, call Zandonella's, you will not regret it!
Thomas A.,
Diablo FC's Crab Feed
---
We strive to exceed our customers' expectations for each and every event we are given the honor to be a part of and we take all feedback to heart. If you'd like to have us cater your next event, contact us.
Our team is ready and eager to get to work on your event and make you another one of our many satisfied customers!