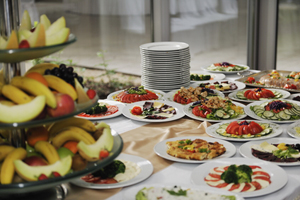 During the process of planning a birthday party, you'll want to choose the perfect birthday catering company to please guests of all ages, meet your specific preferences, and match your theme and venue — all while staying within your budget.
Finding a catering company that meets all of those requirements can be one of the most stressful and challenging tasks on your list.
With Zandonella Catering, LLC you don't have to search any further. We take all of your concerns and preferences into consideration and work with you to help make your event a success.
Zandonella Catering, LLC has the experience and expertise in providing end-to-end birthday catering services to fulfill any individual needs you may have. From working with you to building a custom menu to making the most of your budget, our professionals are equipped to ensure your event is successful and meets all your expectations.
Our delicious dishes are always made using quality ingredients. We also offer complete set-up and waiting services, as well as anything else you need for your birthday catering needs.
If you're planning a birthday party in the Bay area, contact us.
We provide customized catering services to make your event special.